4-H Ground & Building Improvements

Sanborn County 4-H includes the communities of Woonsocket, Letcher, Artesian and Forestburg. Growth in Sanborn County 4-H has been phenomenal over the past 14 years. In 2004, the community of Woonsocket had just 3 kids enrolled in 4-H. County-wide we had approximately 30, up to 72 in 2011. Today the community of Woonsocket has 71 kids enrolled and active, while county-wide we have 141 active 4-h members! In the 4-H Shooting Sports project area alone, we have increased from 15 kids in 2008, to 75 today. Of those 15 in 2008, 10 qualified for state in 24 disciplines. In 2018, we had 67 kids qualify for state in 168 disciplines.
This growth has challenged our county with the need for improving and adding facilities.
In 2009, the Sanborn County 4-H Leaders committed to a Show Ring Roof project for the Sanborn County 4-H Grounds at Forestburg. The project was to provide a roof over the show ring in front of the livestock barn. The fundraising goal was $10,000. Actual costs were just over $12,500. The total raised was $13,952.24.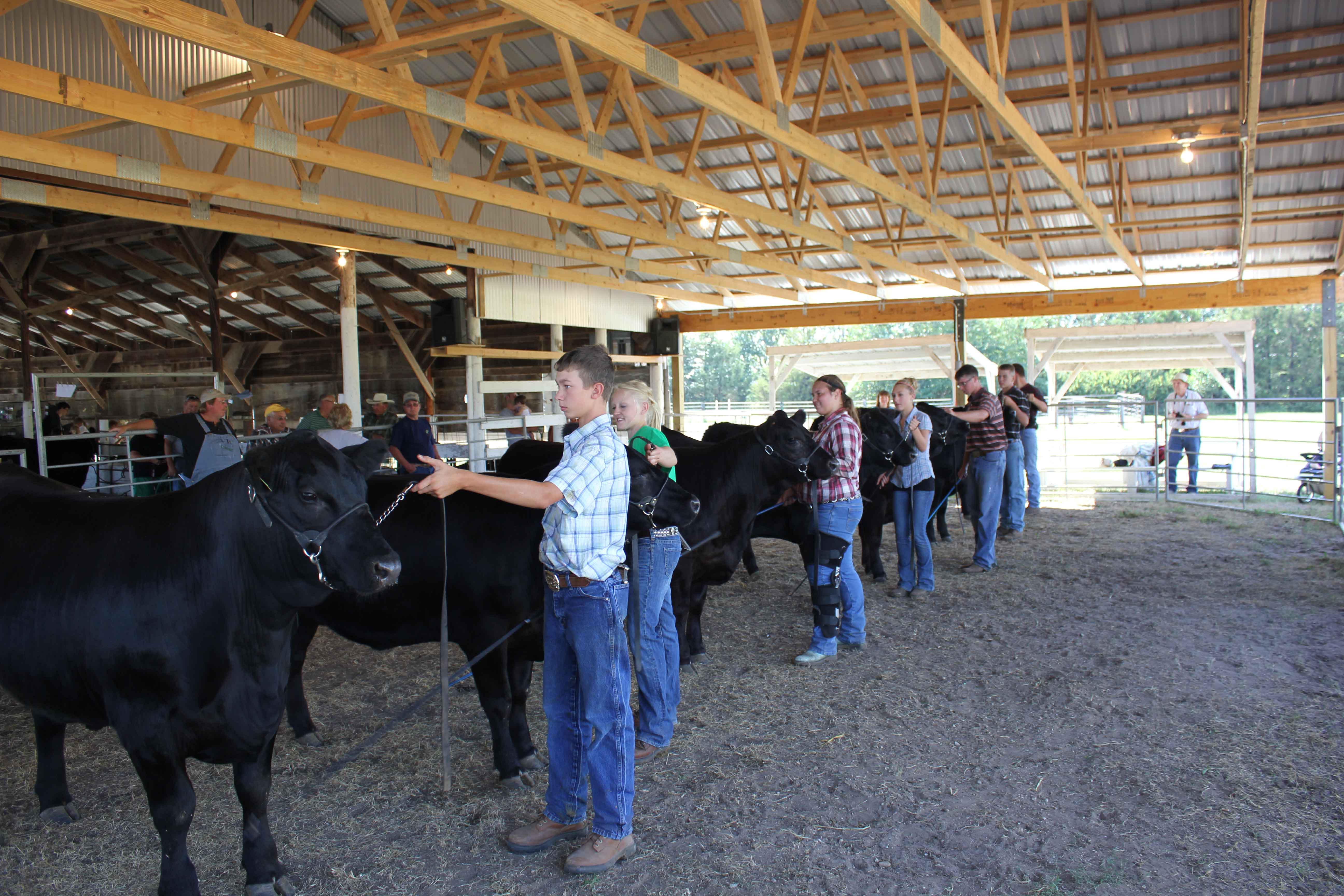 Since then, we have completed the following major projects:
New 4-H Sign along highway (2012)
Continuous Fencing around Show Ring (2012)
New Posts and Continuous Fence on back side of 4-H barn and around wash rack (2012)
Moved 4-H Archery to Sand Creek Archery building, built secure room for equipment (2012)
Expanded Shooting Sports guns program with additional equipment and lanes (ongoing)
Poultry/Rabbit Addition to 4-H Barn (2013)
Replaced 4-H Building Stoves (2013)
New Poultry/Rabbit Cages (2014)
New Static Display Units (2013 & 2014)
4-H Building Electronic Locks and Intrusion Alarm System (2014)
30 New Sheep/Goat/Swine Pens (2015 & 2016)
Crow's Nest for Horse Arena (2017)
New Wiring in 4-H Barn (2017)
Updated Quonset with lights & wiring so that it can be used for fitting during Achievement Days (2017)
New Sound System that connects 4-H Building, 4-H Barn, Horse Arena Crow's Nest (2018)
Replaced Fencing in 4-H Barn with continuous fencing (2018)
New 2-Door VisiCooler for 4-H Building Kitchen (2019)
New Rabbit Cages (2020)
Our next big need is additional space in the 4-H building. To facilitate our growth, we have added display units, tables, and shooting sports target backstops, all large items that take a lot of storage space. Because we do not have storage area for these items, they are stored along the walls in the main area, which of course decreases the amount of usable area for events and activities.
Our plan is an addition to the 4-H building that will include both activity space as well as storage space. We will have storage area for tables, chairs, display units, stage tables, and target backstops. We will have additional space in the main area for activities and events, including more lanes for shooting sports practice.