4-H GROUNDS IMPROVEMENTS FUNDRAISER
2012 PROJECT

The Sanborn County 4-H leaders spearheaded a fundraising campaign earlier in the year to raise funds for a 4-H Improvement project to put in new posts and continuous
fence for the back square behind the barn and around the wash rack, and also continuous fence for the show ring at the 4-H grounds. The current fencing had rotten boards and posts. Fundraising was a huge success and work nights were held with a tremendous turnout by 4-H family volunteers.
Thanks to these major sponsors:
ALM Grant
Della & Lee Amdahl
Dorenís Bar (Chili Cook-off)
Gary & Karla Olson
Santel Communications
Steve & Casey Zoss
Thanks to all other contributions through donations and fruit sales, to all those who volunteered labor, and to Scott Zoss and Jason White for the use of their equipment.


SHOW RING ROOF FUNDRAISER
GOAL - $10,000
TOTAL RAISED AS OF August 31, 2011 - $13,952.24

In 2009, the Sanborn County 4-H Leaders committed to a Show Ring Roof project for the Sanborn County 4-H Grounds at Forestburg.
The project was to provide a roof over the show ring in front of the livestock barn. The fundraising goal was $10,000. Actual costs were just over $12,500.
The balance will be used as the kickoff funds for fundraising for future 4-H barn improvements.
The Leaders kicked off the fundraising efforts with $729.75 that was earned by serving the Mel Moore auction lunch in summer 2009, and received a $1000 memorial from the Melcolm and Elsie Larson family, and a $2000 memorial from the Tracy Ziebart family.
We appreciate all donations received, bringing the total raised to date to $13,952.24.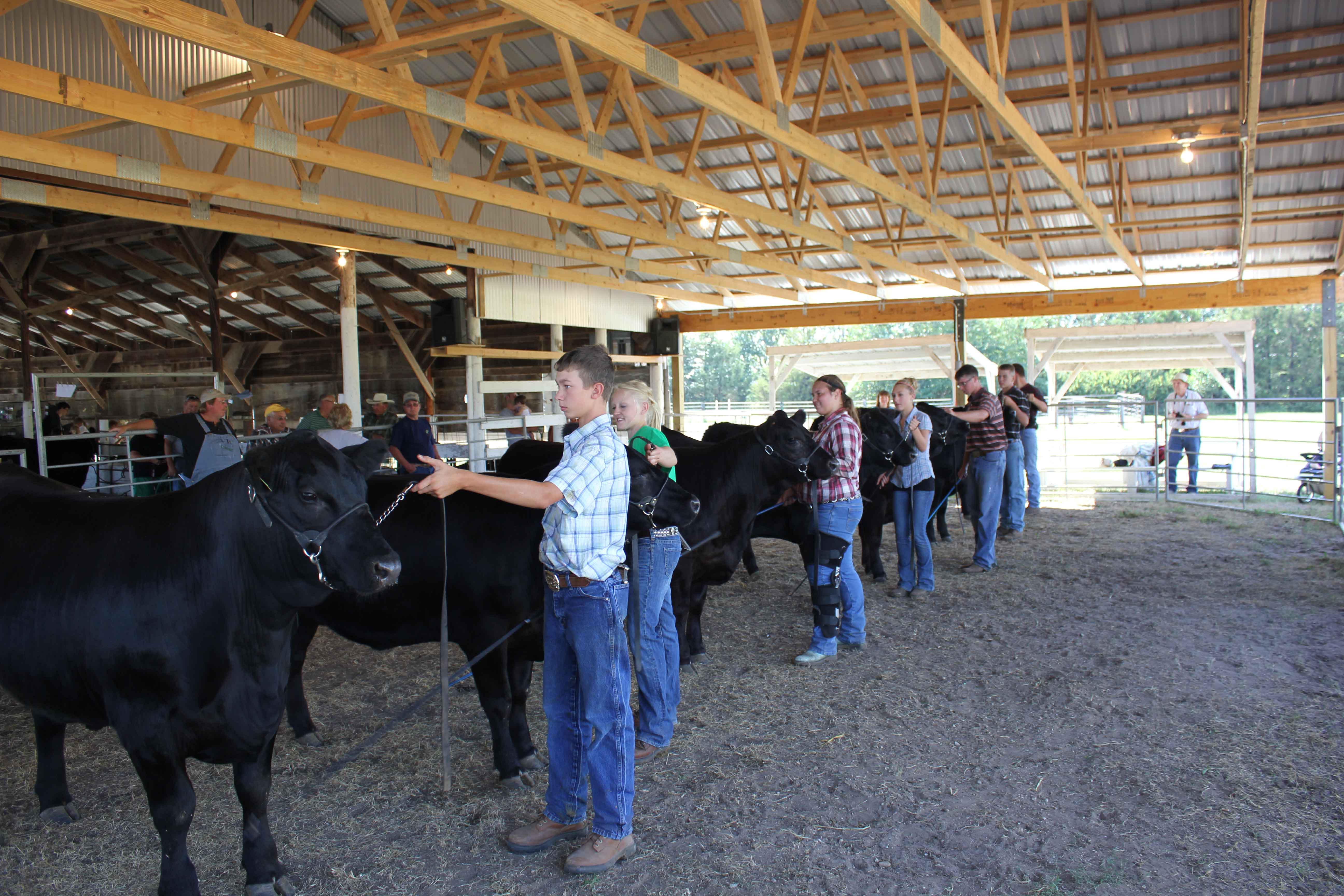 Sanborn County 4-H Leaders Moore Auction Lunch proceeds - $729.75
Melcolm & Elsie Larson Memorial - $1000
Tracy Ziebart Memorial - $2000
Sanborn County 4-H Leaders Baked Potato Feed - $915.56
Elinor Holland Memorials - $145
Chada Construction - $25
Ann & Perry Jost - $75
Town n Kountry Kids 4-H Club - $100
Sanborn County 4-H Leaders Nielson Auction Lunch proceeds - $306.50
Duane Northrup Memorial - $1000
John & Gayle Bechen - $250
Nobels Trail - $100
Town n Kountry Kids 4-H Club Pie Contest proceeds - $500
Fay Young - $51.26
Margo Edwards - $30
Irene Graves - $20
Tom Carda - $20
Ruth Mathis Memorials - $90
Santel Communications Cooperative Forestburg Community Donation - $500
Jo White - $20
Fruit Sales Proceeds - $1582.67
Doyle Olson Memorial - $50
Horse Fair Donations - $126
Horse Fair Silent Auction Proceeds - $174
SD NBHA Barrels - Donation from TL Rangers 4-H Club & Town n' Kountry Kids 4-H Club - $535
Howard Moore - $50
Ivy & Scott Senska - $20
Pat & Marlene Howard - $20
Robert Ruml - $10
Mike Brosnan - $61.50
Raeburn Moore - $75
Jerry & Pam Moore - $75
Connie Skinner Memorials - $75
Mark & Dawna VanOverschelde - $10
Karen Klinkner - $15
Monsanto America's Farmers Grow Communities (Jennifer Feistner) - $2500
Steve & Roxann Larson - $25
Henry & Paula Linke - $50
John & Sarah Olinger - $10
Silent auction proceeds from prints donated anonymously - $67
Raffle proceeds - Quilt made & donated by Mary Fredrichs, Afghan made & donated by Gwen Effling - $281.25
Beef Bucks Silent Auction proceeds - donated by Koester Cattle Company - $105
Miscellaneous Donations & Interest - $47.43