About 4-H
4-H is a national youth development program for boys and girls, ages 5-18 (grades K-12). At age 5, youth become a "Cloverbud" and participate in entry-level programs at the county level. At age 8, youth become a full 4-H member and can participate in all programs at the county and state levels. The program emphasizes "learning by doing" for the growth and development of youth of all backgrounds whether they live in the city or on a farm. The primary goal of 4-H is to assist youth in developing life skills that help them live productive and satisfying lives. Some of the important life skills the youth learn include leadership, responsibility, goal setting, communication, problem solving, relationships, and career. Being part of a 4-H club is one of the most meaningful and productive ways to participate in 4-H. So join now!

Sanborn County 4-H Clubs:
Shooting Sports - Shooting Sports project area only
Town n Kountry Kids Blue Group - Letcher area
Town N Kountry Kids Red Group - Woonsocket area
Union Farmhands - Artesian area

You also have the option of joining 4-H as an individual member, where you do not participate in 4-H club meetings & activities, but still have the opportunity to complete and enter projects, participate in youth-in-action activities (public speaking, special foods, fashion revue & judging) and other 4-H activities like community service.
4-H Emblem: A green four leaf clover with a white "H" on each leaf.
The four H's stand for: head, heart, hands and health.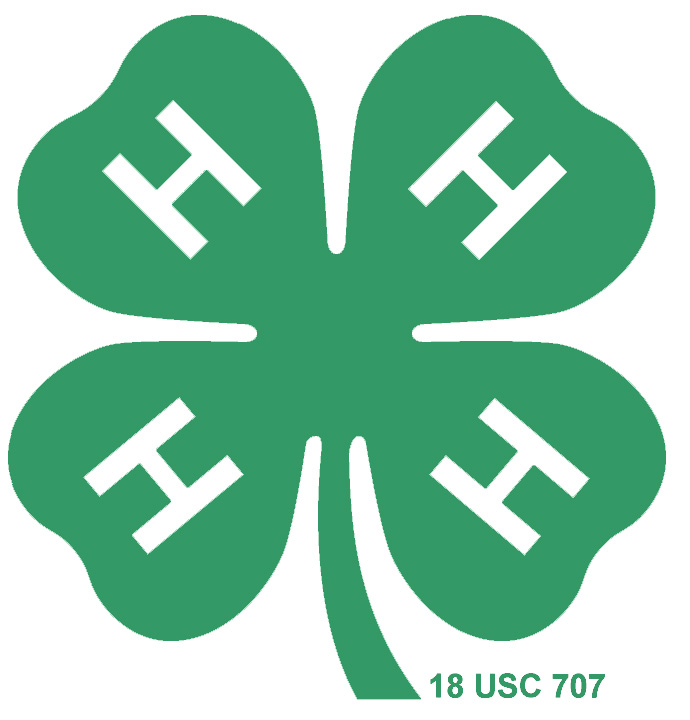 4-H Motto: "To Make The Best Better"

4-H Colors: Green and White
4-H Pledge: I Pledge...My Head to Clearer Thinking,
My Heart to Greater Loyalty,
My Hands to Larger Service,
My Health to Better Living,
For my club, my community, my country, and my world.